Asset Management
Creating more housing opportunities
AHV's asset development and capital upgrades program seeks to address the increasing demand for community housing, while also improving the quality of existing stock.
AHV is committed to growing our housing portfolio to meet the needs of the Aboriginal community. Our challenge, like other social housing providers, is to generate surplus funds from subsidised rent revenues that can be invested in new housing.
Our development program is funded from our reserves, proceeds of asset sales and Government grants. Housing that is no longer economic to repair, or is located in relatively isolated areas where there is limited demand for housing, is sold.

Portfolio growth cannot be achieved through a sales program alone. AHV aims to secure funding from grant applications and continue to make submissions for further funding.
Wherever possible, we look to incorporate our Cultural Design Principles in our new housing developments.
Consultation with councils, service providers and the community form a key part of our planning of new developments. Reports on our recent consultations can be found here.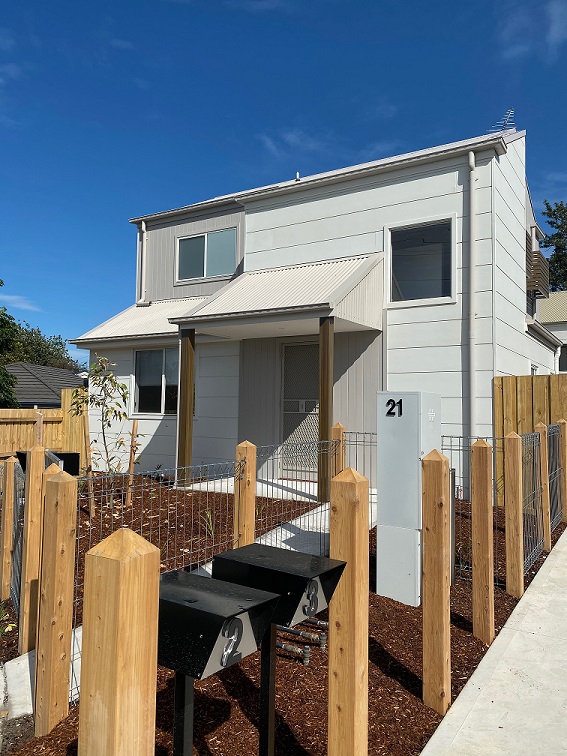 Head office refurbishment
AHV secured funding to carry out a refurbishment of our head office at Scotchmer Street, North Fitzroy. Grant funding was made available through Aboriginal Victoria's Aboriginal Community Infrastructure Program (ACIP).
The ACIP funding is an investment by the Victorian Government, to support Aboriginal organisations to improve their workplaces, and to improve productivity and efficiency in delivering services to the Aboriginal community. The funding was awarded specifically for the office renovation.
The consolidation of the two North Fitzroy offices reduces AHV's operating and overhead costs, and improves productivity and service delivery. The design was developed with a focus on more welcoming and culturally appropriate foyer and interview areas, for AHV tenants and clients.